We have posted a lot of Trade Alerts lately and that's simply because the market is so volatile t the moment.
When volatility is high, the market tends to work less efficiently, resulting in more opportunities for us to consider.
That's surely been the case in the REIT (VNQ) sector, which is notoriously inefficient even during times of high market volatility.
REITs are often mispriced for a simple reason:
Most real estate investors don't trust the stock market, and most stock investors don't understand real estate. Being a hybrid of both has put REITs in an odd category with only a few dedicated REIT analysts who have a complete understanding of both, the real estate world and the stock market, which is crucial to evaluating REITs and their business models.
But since most REIT investors are generalists who lack specialized real estate knowledge, mispricings tend to occur quite frequently and even more so when the market becomes volatile due to macro factors like rising interest rates.
Today, we take a closer look at two small-cap REIT holdings of our Core Portfolio that are particularly heavily mispriced:
Clipper Realty Inc. (CLPR)
Recently, I was in New York City to visit Clipper's biggest assets.
My main concern was the Flatbush Gardens, which is a bit scary if you just read reviews and look at pictures.
But I was positively surprised by my visit. Sure, my expectations were low, but the properties seemed to be well-maintained, had nice little amenities, and at the end of the day, it comes down to the location. You'll have a hard time finding better value in Brooklyn. I didn't get the feeling that I couldn't live there. Quite the opposite, I have stayed at far worse places in the past. These properties may have been troubled in the past, but they sure did not seem to be when I visited them.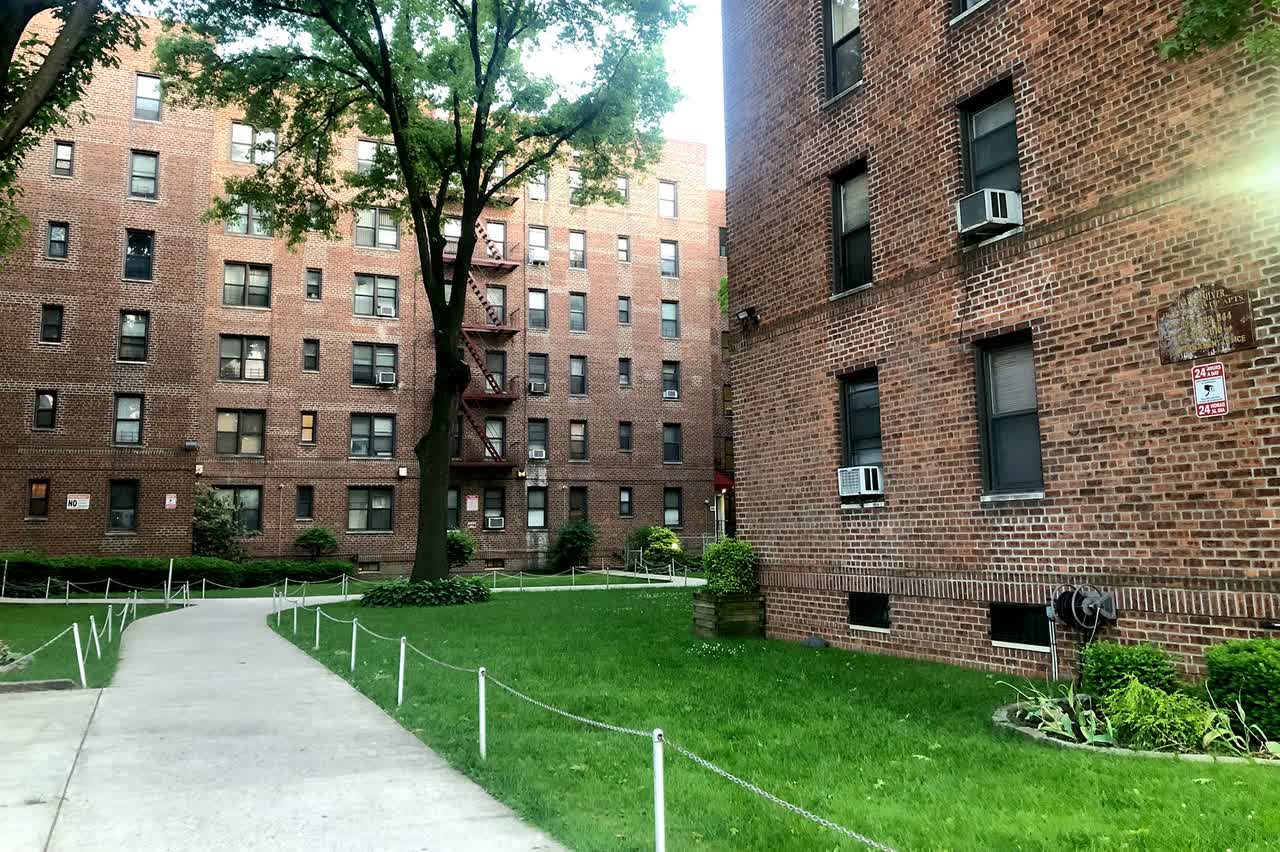 It reassured me that the company's biggest asset isn't going anywhere.
Moreover, a recent podcast on CLPR featuring a local real estate expert increased my confidence in the current value and growth prospects of these assets. You can listen to it by click here. He believes that CLPR is the best vehicle to invest in NYC real estate because it is priced at a large discount, the assets are well-located, their rents are rising, and the portfolio is well-managed. This means a lot because it is coming from a local private equity investor who actually knows these individual assets.
In short, NYC is now recovering, rents are on the rise, and yet, CLPR is still priced at a 50% discount to NAV. I think that CLPR could also become a buyout target for private equity players if it continues to trade at such low valuations. While you wait for the upside, you earn a sector-leading 5% dividend yield.
Armada Hoffler Properties, Inc. (AHH)
Armada Hoffler recently posted very strong results, and so far the market hasn't reacted to them. Its share price is down slightly, but I think that it should be up substantially.
Here's what the CEO noted:
"Nearly every leasing metric across our portfolio continues to trend upward despite having already been at very robust levels. With our significant increases in same store NOI, releasing spreads, and apartment trade outs paired with occupancy at over 97%, the trajectory of our portfolio NOI is unmistakable. We are pleased to raise our guidance by nearly 4%."
Their apartment communities, which make up 40-50% of their portfolio (measured by NAV) grew same property NOI by 15.2%!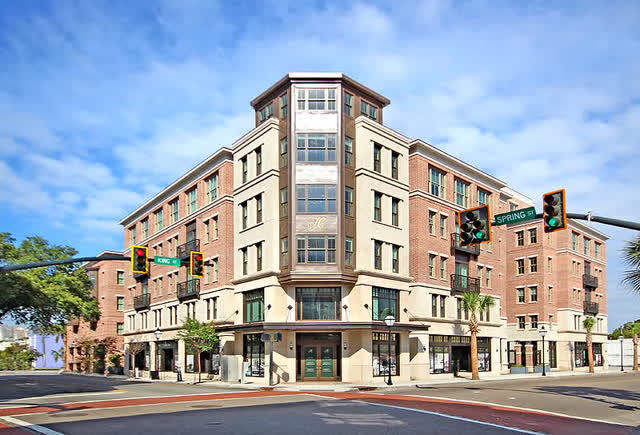 Moreover, its other properties (office & retail) also grew their same property NOI by 7.3%. That's very strong growth and the management expects this rapid growth to continue.
The company now expects its FFO per share to grow by up to 10% in 2022 and hit new record highs. Despite that, the shares trade at just 11x FFO and a 33% discount to pre-covid-19 levels, which really makes no sense: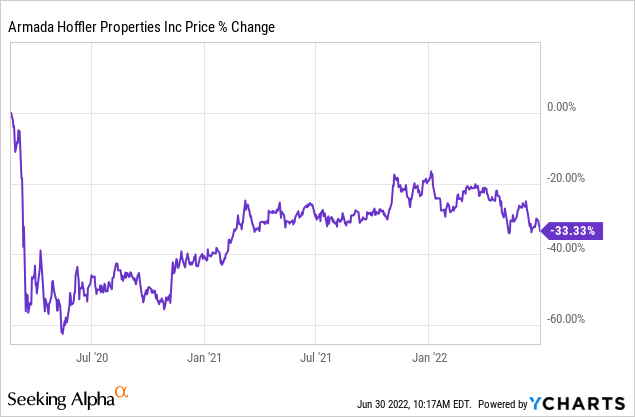 In reality, the company is more valuable than ever before, and we think that it should trade in the 15-20x FFO range.
This means that the company has ~50% upside potential and while you wait for it, you earn a near-5% yield and the cash flow is also growing at a rapid pace. It wouldn't surprise us if AHH rose substantially once the market digests the recent news.
Bottom Line
We continue to make small gradual additions in many phases to take advantage of the recent volatility.
As we like to often remind you, we don't have a crystal ball and cannot predict how any of our investments will perform in the short run, but prices are today attractive for investors who have a multi-year horizon, and we are confident that these two small-cap REITs will provide strong total returns in the years ahead.